This release name is in honor of Phantom of the Opera, one of my favorite songs and a master piece of 🔥Iron Maiden🔥. It starts by "I've been lookin' so long for you now" like looking for security issues, isn't it? 🤘🏼 Enjoy it here while reading the rest of this note.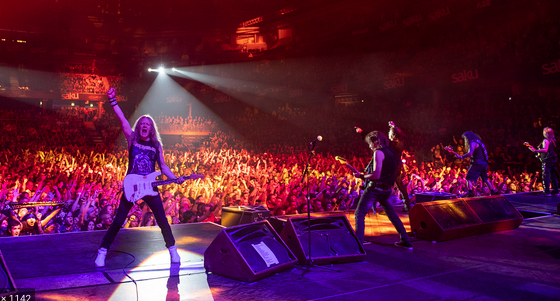 Important changes in this version:
CIS level parameter (ITEM_LEVEL) has been reverted to the csv, json and html outputs (it was removed in 2.5), CIS Scored is not added since it is not relevant in the global Prowler reports. dd398a9
Security Hub integration has been fixed due to a conflict with duplicated findings in the management account by @xeroxnir
12 New checks!! Thanks to @kbgoll05, @qumei, @georgie969, @ShubhamShah11, @jarrettandrulis, @dsensibaugh, @ShubhamShah11, @ManuelUgarte, @tekdj7: Now there are a total of 207. See below for details.
Known issues, please review https://github.com/toniblyx/prowler/issues?q=is%3Aissue+is%3Aopen+label%3Abug.
Now there is a Discord server for Prowler available, check it out in README.md.
There is a maintained Docker Hub repo for Prowler and AWS ECR public repo as well. See badges in README.md for details.
See below new features for more details of new cool stuff in this version.
New Features:
12 New checks for efs, redshift, elb, dynamodb, route53, cloiudformation, elb and apigateway:
7.148 [extra7148] Check if EFS File systems have backup enabled - efs [Medium]
7.149 [extra7149] Check if Redshift Clusters have automated snapshots enabled - redshift [Medium]
7.150 [extra7150] Check if Elastic Load Balancers have deletion protection enabled - elb [Medium]
7.151 [extra7151] Check if DynamoDB tables point-in-time recovery (PITR) is enabled - dynamodb [Medium]
7.152 [extra7152] Enable Privacy Protection for for a Route53 Domain - route53 [Medium]
7.153 [extra7153] Enable Transfer Lock for a Route53 Domain - route53 [Medium]
7.154 [extra7154] Enable termination protection for Cloudformation Stacks - cloudformation [MEDIUM]
7.155 [extra7155] Check whether the Application Load Balancer is configured with defensive or strictest desync mitigation mode - elb [MEDIUM]
7.156 [extra7156] Checks if API Gateway V2 has Access Logging enabled - apigateway [Medium]
7.157 [extra7157] Check if API Gateway V2 has configured authorizers - apigateway [Medium]
7.158 [extra7158] Check if ELBV2 has listeners underneath - elb [Medium]
7.159 [extra7159] Check if ELB has listeners underneath - elb [Medium]

Enhancements:
Fixes:
New Contributors
Full Changelog: 2.5.0…2.6.0
Thank you all for your contributions, Prowler community is awesome! 🥳